Are you a "non-singer" or a beginner who wishes you could sing?
Then join us in the Fearless Singers Playground!
An online membership program for beginning singers, with online lessons and weekly community sing-alongs on Zoom.
$39/month

.

Cancel anytime if it's not for you.
Get past your fear of singing so you can finally enjoy one of the most soul-feeding, joyous experiences life has to offer!
You're not too old, too young, or too anything!
It doesn't matter if you don't have "talent"!
Singing is your birthright!
DO YOU WANT TO…

Sing happily when the guitars come out at the campfire?
Feel confident singing the Happy Birthday Song?
Enjoy singing in community (church, synagog, your place of worship, etc.)?
Chant and Om from your soul?
Make up your own songs or sing your favorites?
Join a chorus?
YOU CAN!
Join the Playground to joyfully grow your singing skills!
You'll get the guidance you need from me and our beautiful, supportive community.
MAKE YOUR SINGING DREAMS COME TRUE!
$39/month

.

Cancel anytime if it's not for you.
BRAD SAYS…
"You can save a lot of money on therapy by doing this!" HA! He's so right!
Build self-esteem and confidence through singing…
"I'm really self-concious about my singing voice and Nancy made it super-duper easy for me to just put my voice out there."
MEET MARISA…
At age 6 Marisa was told never to sing. Now, finally she's singing, and loving it!
She's doing it and YOU CAN TOO!!!
"I would say at this point, 'Don't listen to that voice in your head — just move forward and try it!'"
THIS IS RAE…
"I'm from a family of singers, and I couldn't sing! I got what I came here for — to be fearless!"
Here's how & why the Playground works for her…
It's a lot more than I expected… it really turned me on to a lot of music I hadn't heard before… and I learn so much!" "
The PLAYGROUND is made specially for people like you…
The Playground is a safe haven to learn, explore, practice, and grow together as singers — IT'S THE PERFECT WAY TO GET STARTED!
…Join our community and learn to sing with other beginners in a fun, friendly, supportive, non-judgmental environment.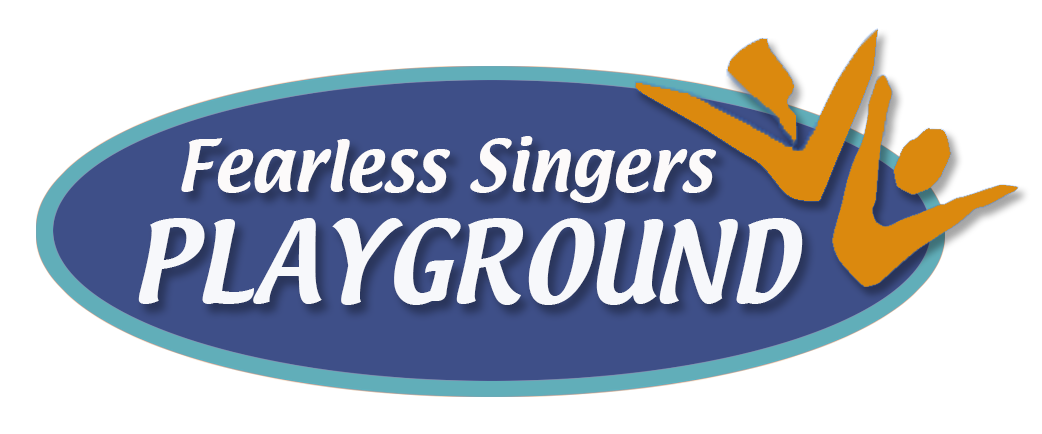 AS A MEMBER YOU GET ALL THIS…

WEEKLY LIVE COMMUNITY GATHERINGS on ZOOM, including:
Sing-Alongs, Open Mics, Mini-Workshops & More
Ask questions, learn skills, make song requests, visit with each other, and mostly, SING TOGETHER!!
Come when you can — days and times vary — reminders come via email.
24-HOUR ACCESS TO THE PLAYGROUND WEBSITE, full of great songs and skills lessons


Practice and learn whenever it's convenient for you.
We're always adding new content — always growing! You'll get an email whenever something new is added.  
Access to our MEMBERS-ONLY FACEBOOK GROUP


Stay connected to your fellow Playgrounders, ask questions, share accomplishments and inspiration.
POP-UP PRACTICE ACTIVITIES


REALLY short effective little gems that will help you learn to sing!

ADVANCE NOTICE and EARLY REGISTRATION for LIVE WORKSHOPS


So you can grab your spot before the workshop is opened to the public.
$39/month

.

Cancel anytime if it's not for you.
NOTE:
This is a NO GUILT, take what you want and leave the rest, go at your own pace kind of thing.
There is no pressure for you to do every activity!
Do as much or as little as you'd like, so that this supports your singing and fits into your life in a joyful, easy way!
Each week you'll receive an invitation to a sing-along on Zoom, or an announcement that a new lesson or song has been added to the Playground.


You can do it all, or pick and choose. No pressure, ever. Go at your own pace — you're never "behind!"
Being a Member will help you…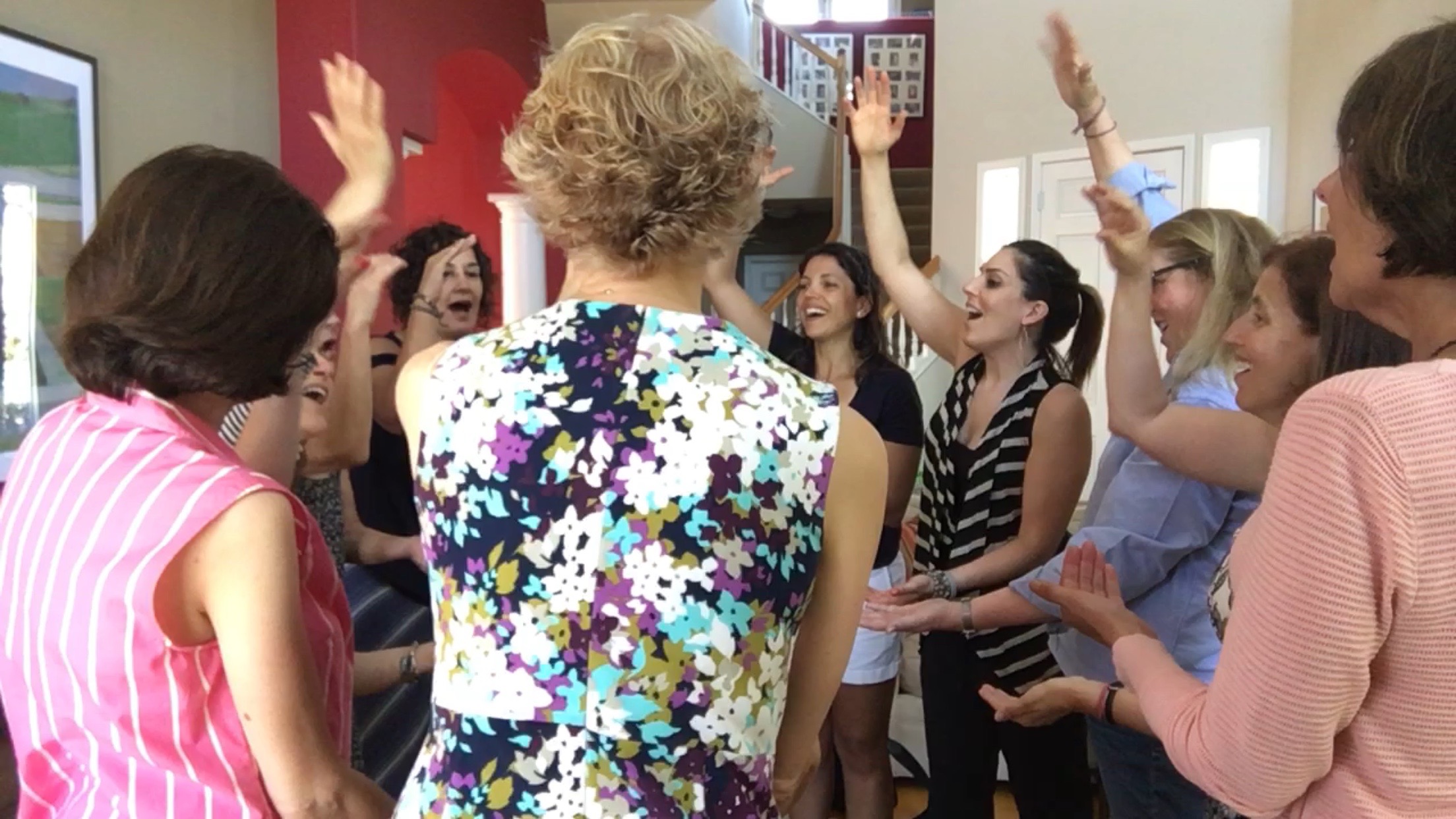 Sing along at the campfire, sing with family & friends, at church, etc.
Relax and be happy when it's time to sing the Happy Birthday Song!
Identify achievable, personal and meaningful singing goals
Identify & work through your individual singing challenges
Build your singing courage & confidence!
Practice more regularly (so you can experience more tangible success!)
Master singing skills
Really nail those notes!
Use your breath to support your voice
Have your own tribe of friends to sing with regularly
Build your repertoire of songs
Discover & explore your own natural & unique voice
Share your singing story (and progress!), with others who understand
Learn to use your body and your breath to help you sing better
Become more expressive, bold and empowered in all areas of your life!
Whatever you need help with – we'll be in touch so you can let me know!
Some of the Topics We'll Cover:

How to manage and use our fear to our advantage
Thoroughly mastering songs one at a time (I take requests!)
Delve deeper with your voice exploration

Singing with more expression & soul

Fine-tuning scale patterns (like 1-3-5-8)
The Body/Singing connection

Breathing for singing

How to create clear, achievable goals
Deep listening to sound & vibration
Singing in tune: improving pitch matching
Really simple music theory as it applies to learning songs

Gaining control over your voice

Loosening up & having fun

Improvising (which just means, making stuff up – it's easy!)

Warm-ups to use in your practice

How to develop a rewarding singing practice
Want to try something with me ? Play this video…
No matter what you think, you are not hopeless!
You just haven't found the right teacher yet!
ABOUT NANCY:

First, a big thank-you to all my students, workshop participants, and Playground members, because I LOVE being a singing teacher more than any of you may realize. That I can spend my days teaching people to sing is a kind of miracle to me, and you make it possible!
HERE'S A LITTLE ABOUT ME:
I grew up in Manhattan and loved to sing, and sang all the time. There was no shortage in my town of opportunities to hear live music in small intimate venues and to participate in group singing situations. My mom saw that I loved to sing and took me to folk festivals and peace marches (this was the 1960s) and kept percussion instruments on top of the piano. Singing felt very natural and easy for me.
Then I tried performing…
…And I was unexpectedly slammed with stage fright.
Suddenly I couldn't sing in tune, remember the words to my song, or even catch my breath. "This is not for me," I decided. I kept singing, but only in workshops and classes and with a few friends, and by myself. No more performing, and certainly no career in music! That was a thought that never even crossed my mind.
The short version is that because I suffered from bad stage fright that stopped me in my musical tracks, I understand how fear gets in the way of our ability to think straight, to sing, to listen, and to learn. And I teach differently because of it.
I understand that singing is an extraordinarily personal act which makes us vulnerable in a way that is unlike anything else. I know that for many of us singing comes with a ton of baggage and that just to open our mouths and let out sound in front of someone else can take a ton of courage.
As a singing teacher, I know that fear is a giant obstacle and can't be ignored. It has to be sensitively explored, worked with and worked around. I have devised gentle methods of dismantling your singing fear, so that your mind can relax and open. Every student comes to me with a different story, background, and set of strengths and challenges, so we develop a "safe" relationship and work intuitively to get you to your personal singing goals.
From a non-judgmental place of play, joy and discovery you can tune in (literally) differently. Now you can compare and contrast what you're hearing to the sounds you are making with your voice. You can feel the vibration of your voice in a new way and use it to help you learn. You can employ your different learning styles to help you as you go along. You can really start learning how to sing (no matter what your fourth grade music teacher, or your cousin may have told you) — and it's fun!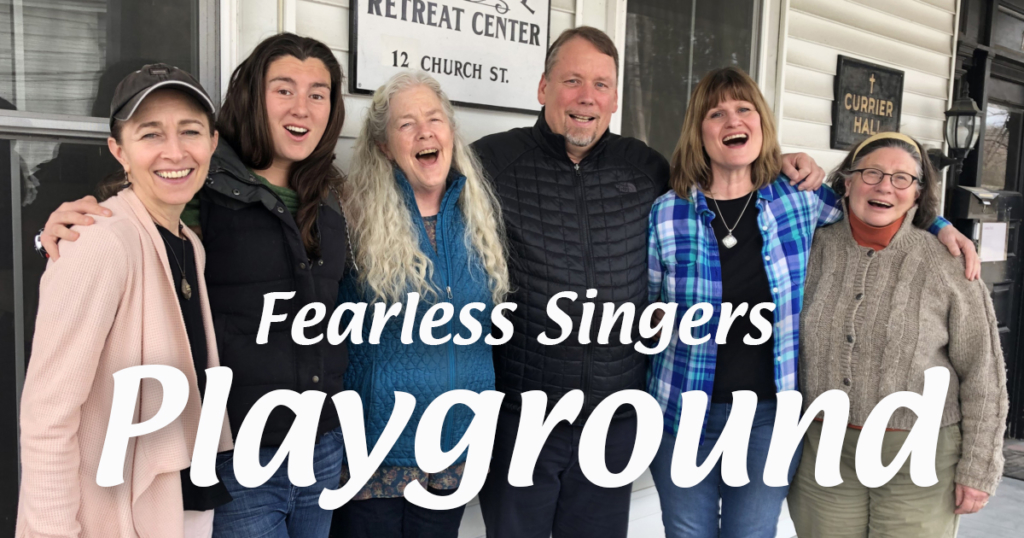 $39/month

.

Cancel anytime if it's not for you.
(For perspective, singing lessons are typically $75-$250 each!)
Your Playground membership includes weekly live events on Zoom with me and your fellow Playgrounders, anytime-access to our private Facebook group, and access to loads of online recorded lessons and — this is a great value!