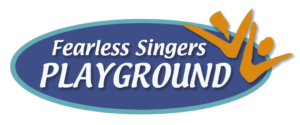 LEARNING FOUNDATIONAL SINGING SKILLS
You have your own unique learning style. Choose your own way to go through this Journey!
Below you'll find 3 Playground Overview Charts.
If you're not a chart person, and prefer to explore everything in the Playground in a purely intuitive way, skip these charts and just go play!
If you're into charts, have at it!!
Remember, it's still a playground! Don't forget to break the rules! Explore and play as it pleases you!