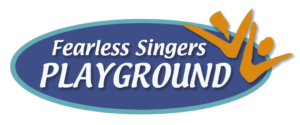 OVERVIEW & PLANNING TOOLS
Use the tools on this page to help you assess your progress and plan your journey to singing happiness, (if you're the planning type)!
But, remember, it's still a playground! Don't forget to break the rules! Explore and play as it pleases you!
And if you prefer to explore everything in the Playground in a purely intuitive way, skip this page

 and just go play!