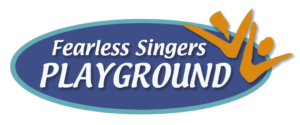 PLAYGROUND LESSONS by TOPIC AREA 
Click the topics below that interest you for related ideas & lessons.
A FEW TIPS…
• If you're new here you might want to start with the Foundation Skills.
• Some lessons appear in multiple topic areas because all singing skills overlap and strengthen each other. For instance, improved breathing helps you sing in tune and helps your mindset; learning how to sing in tune helps your mindset; improved mindset helps you sing it tune, etc.
• The content in this area is only part of the full (and growing) collection of lessons, which are all accessible directly from the Playground Home Page.
DIG IN and ENJOY!