Hello Friends! ❤️
If you've attended my online Sing-Alongs, chances are you've have had the joy of meeting my assistant Lorens. He's a delightful person and helps me so much with all the moving parts of running my business, so I can have the pleasure of working with YOU!
(We really get a kick out of each other… scroll down for some photos of us having fun on Zoom.)
I asked Lorens about his experience with Philippine music and singing and he shared the story below. We hope you enjoy it!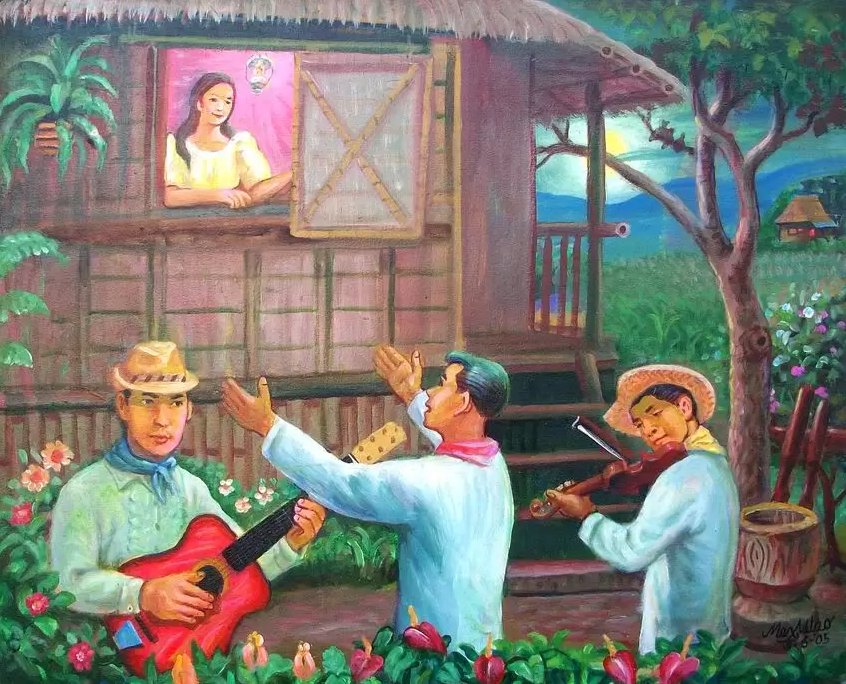 HARANA!
By Lorens Geralde
My grandmother always sang me a lullaby for me to sleep when I was in grade school, or told me stories about their experiences during the war and colonization of Spaniards in our country. This is why I developed a loved for the history and the stories behind the cultures of my country and fellowmen.
One of the best stories, and somewhat funny, my grandma told me is about when she was in teenager and a young man is trying to court her. This young man sang outside their house in the middle of the night and made everyone in the house wake up – and her father was angry and kicked out this man and told him that my grandma is not ready for any relationships and he should never come back again to serenade her. And he never did.
Back then, young men who show interest in a young lady will serenade them using a guitar and a song they have written or a song that is about their love and admiration for someone.
The setting will be on a cold and serene peaceful night in the front yard of the house of the young lady, when everyone in the house is ready for bed. The young man will suddenly be singing outside the house with a guitar, and all of the family members will get their attention. The young lady will then go to the balcony or window to see the brave young man outside.
This culture of serenading at night of a young man showing love and admiration to a young lady is called Harana. It is a genre of traditional Filipino love songs. The melody is characterized by a smooth, flowing, gentle rhythm with dramatic intervals. Harana songs place the singer in the act of serenading such as when he implores "Dungawin mo hirang" (Look out the window, my beloved), "Natutulog ka na ba, sinta" (Are you asleep, my love) or "O Ilaw, sa gabing madilim" (Oh light, in a night so dark).
Nowadays, I can no longer see this tradition in the young generation. Teenagers now see it as an 'old-fashioned' way of showing love. Everyone now has their own way of showing love and respect to their loved ones. Though we cannot fight modernization, I am still fascinated by how creative people were in the past and how they created their own songs to win the hand of their loved ones. Harana art songs reflect a distinctly Filipino style and are a reflection of Filipino creativity during a time of adversity.
My grandma passed away many years ago but the stories of how people in her generation embraced the beauty of music will never die in my heart and in my mind. I will keep telling the young generation to give it a chance and discover the beauty of Harana. – Lorens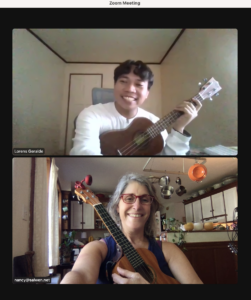 We both love our ukuleles!!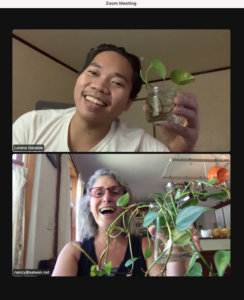 Look! We have the same plant!