Every month I run a drum circle/improv workshop. I tell you about this because I want you to really get it when I say that music is for everybody — even you…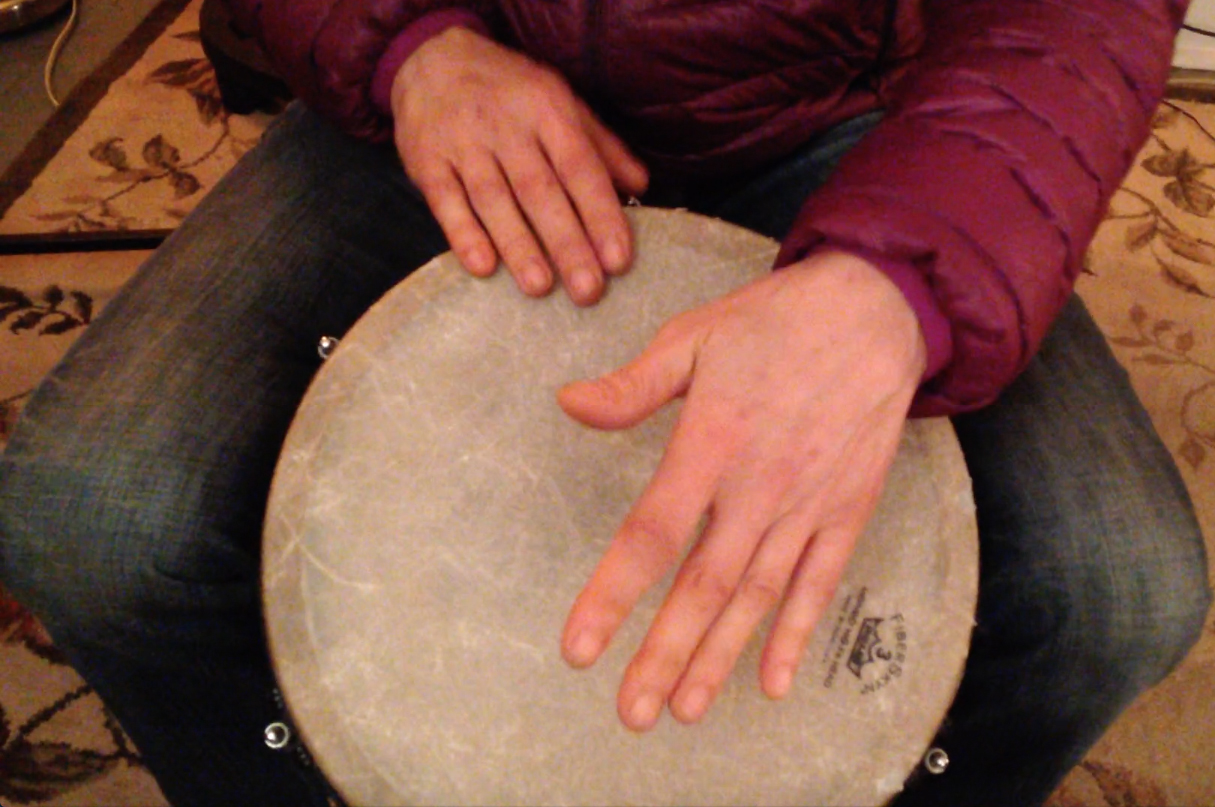 Here is how I advertise these events:
Come play music with us on the first
Thursday of every month at my house in Keene! No musical experience necessary – all levels of musicianship welcome! (…and it's true — we all play together, no matter our level of musical experience — and it works!)
I've got some drums and percussion instruments, (as well as guitars, keyboard, wooden xylophone, banjo, dulcimer… and as of last week, a cajon) to share; you're welcome to bring your own instruments or just use what we've got here. (and if you've got some instrument hidden away in your closet that you haven't played since junior high — this is your chance to dig it out!) This is so much fun – We will start off with some drumming patterns and then see where the music takes us!
For experienced musicians…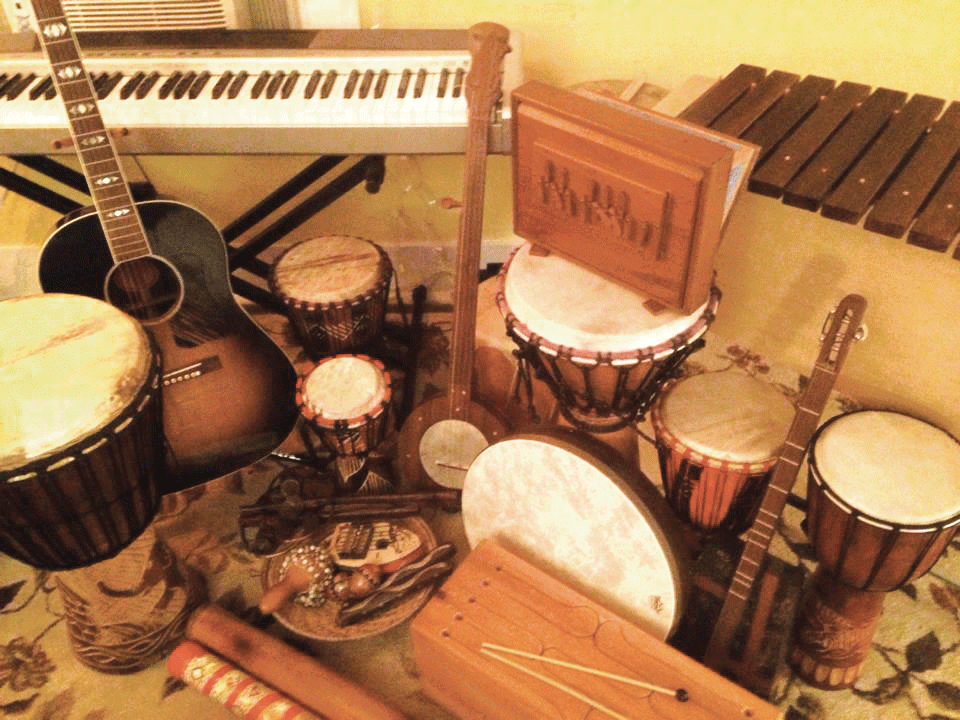 this is an opportunity to re-vitalize your music-making by tuning in to your intuition and connecting intimately with others through deep listening. By respecting your own creative impulses and those of the people you are with, you make new discoveries about your own musicality which can be profound, joyous and beautiful!
This is different from regular rehearsing or performing, or anything you can do by yourself. Surprise yourself! Delight in the the music of the moment and grow as a musician! (yup, I hear over and over again how people have rekindled their love of music through doing improv.)
For beginners…
this is an opportunity to discover your own musicality, and the joy of connecting musically in a supportive community. In this nurturing, safe, environment you will be guided into truly "playing" music – in the spirit of joy, exploration and play. This can be a truly magical and life-changing experience! ("omg — I never thought I could do this, but I can. What a blast!")
Using games and forms designed to bring out your inner musician, we will experience how easy and rewarding it is to create beautiful sounds together.
TUNE IN to each other and your own natural musicianship
TURN ON to the rhythms, tunes, and beauty in and around you
COME OUT… of your shell and be part of a music in the moment experience!
(Yup — it's cosmic, man.)
So, Why Am I Telling You This?
I'm telling you this so that even if you don't live near me, you might be inspired to start PLAYING with music in a new way. Empower yourself! Get out the pots and pans if you don't own an instrument. If you have a piano, just try hitting a few keys and listening to the sound they make and then see how your voice fits in.
And if you're in the neighborhood on the first Thursday of the month — let me know! And if this interests you in a bigger way, check out Music for People!)